HATASE HOLDINGS featured in the TOKYO MX TV program "Shigoto-Techo".
TOPICS - 2021.02.06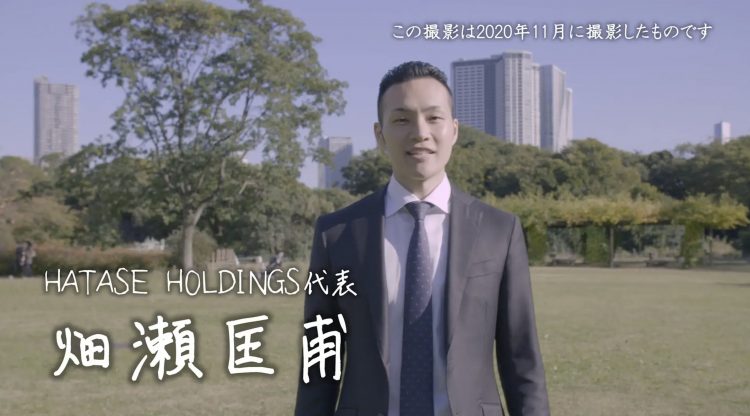 HATASE HOLDINGS was featured in the 15 minute TV program "Shigoto-Techo" on TOKYO MX, which aired at 7pm, Feb. 6, 2021.
The program focuses on pioneers who cultivate a new era, and their up-close and personal look along with their professional philosophy.
In the program, Kyosuke talked about his beliefs behind our company philosophy, "TRANSFORMING TO MAKE THE WORLD ROMANTIC", and his values of leading the business.
Watch the program here! (Japanese language only):TOKYO MX『シゴト手帖』株式会社HATASE HOLDINGS代表 畑瀬 匡甫